I've been using Dove ever since I can remember. The first time I used their beauty bar I was hooked. Unlike other soaps, Dove doesn't dry out my skin out and it's gentle enough for my face. So when I found out they released a new shower foam, I couldn't wait to try it.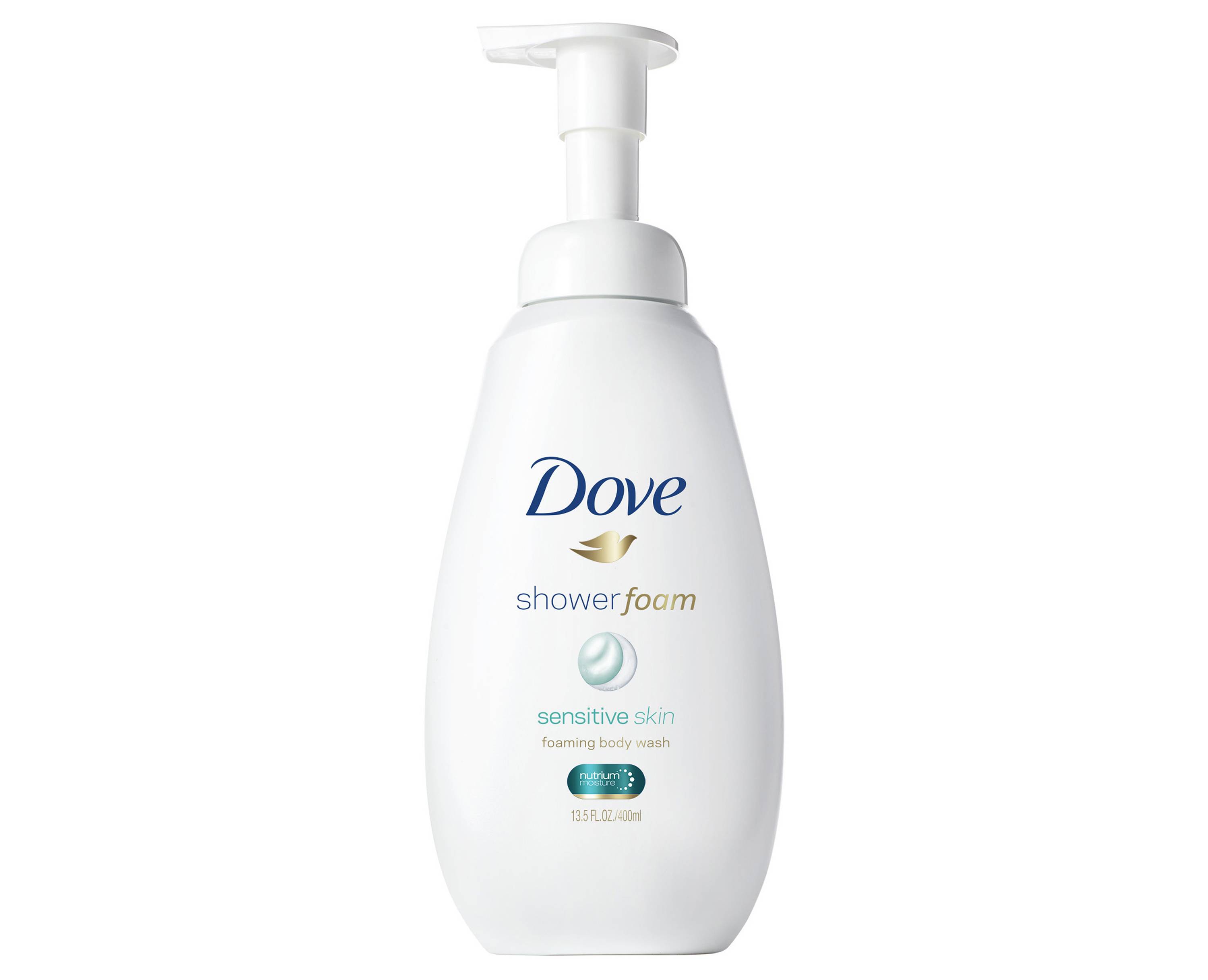 About this product

• Foam body wash gently cleanses and cares for sensitive skin
• With NutriumMoisture™ technology, delivers skin natural nourishment
• Nourishes deep* into the surface layers of the skin
• Helps maintain skin's natural moisture barrier as you cleanse
• Hypoallergenic and gentle body wash for sensitive skin
• Instantly foams for a light, airy lather you'll love
The shower foam currently comes in two scents, Shea Butter with Warm Vanilla and Cucumber & Green Tea.  Along with a Deep Moisture blend and a Sensitive Skin formula for those with sensitive skin.
I received a bottle of the Dove's new shower foam (sensitive skin) to try out, it's a first-of-its kind foaming body wash. With the press of a pump, the light weight foam is released for easy application by hand. It rinses away quickly, leaving skin feeling clean and smooth.
The first time using it, I noticed that the foam was light with an airy lather. I pumped some onto my loofah sponge and it quickly gave me a nice rich later. Or if you prefer, you can use your hand to lather up. Personally I think loofah is the best way to go, I tried using a regular wash cloth and I found myself using more of the foam as it didn't hold a lather for too long.
After washing with this shower foam, I noticed that it left my skin feeling soft and hydrated. I love that it has a soft scent so it's not overpowering. Once this bottle is empty, I plan on buying more. I'm completely satisfied with this shower foam and I would definitely recommend this product to others. 
Have you heard of Dove's new shower foam body wash? Would you try it?
For more info visit Dove